Chair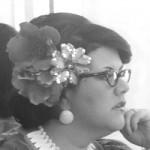 Amy Lamé – Chair of Commitee.
Amy Lamé started Duckie with her pal Simon 20 years ago; she's been hosting every Saturday night since then. Amy has a clause in her will that states upon her death her ashes are to be kept under the stage of the Royal Vauxhall Tavern.
Exec Committee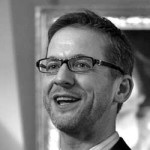 Richard Heaton – Exec Committee
Richard Heaton has been a regular visitor to the Tavern for many years. He is a lawyer and a senior civil servant. Richard also chairs the trustee board of a charity which owns retail, residential and commercial property (including three pubs) in south London.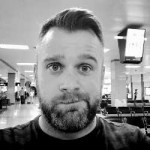 Rob Holley – Exec Committee, Campaign Manager
Rob started Push The Button with his pal Darren at the Royal Vauxhall Tavern five years ago. He holds a Personal Licence (issued by the London Borough of Lambeth) and managed The Vauxhall Griffin for a couple of years in the late noughties. During the day he works in the charity sector and has recently moved across from Terrence Higgins Trust to Prostate Cancer UK to look after their celebrity relationships. He's also the Eurovision correspondent for Gay Times magazine, and lives in Walworth with his cat Jarvis Cocker.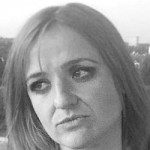 Debbieann O'Donovan, Exec Commitee.
Debbieanne O'Donovan is a loyal weekly punter at the RVT having rarely missed a Sunday afternoon there in 14 years. She produces the annual Tavern's Got Talent charity fundraiser at the venue and was the editor of 'The Taverners Gazette' during it's circulation. By day Debbieanne works as a relations manager in the music and broadcast industry. She also volunteers running the production team for the Oxjam Clapham music festival for Oxfam.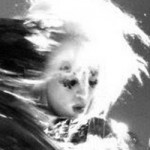 Thom Shaw, Thom Shaw – Exec Committee, Social Media Manager
Thom Shaw is a performer and makeup artist, and former editor of Dance Theatre Journal. Thom continues to work extensively with performance art high priestess David Hoyle (formerly the Divine David), especially on his popular six week runs at the Royal Vauxhall Tavern. As well as on stage larks, he has been a Tavern punter for almost 20 years and doesn't know whether to be pleased or worried that several bar staff know his usual drink.
Ben Walters – Exec Commitee, Comms Manager.
Ben Walters is a critic and journalist who blogs at NotTelevision.net and is researching a PhD in queer fun with Queen Mary University of London. Ben has been going to the RVT since 1996 and got to know it intimately as Time Out London's cabaret editor (from 2009 to 2013). With many people's support, Ben wrote the 30,000-word application to Historic England that resulted in the RVT
becoming a listed building
.
Committee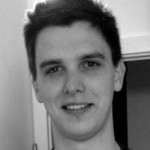 Steve Akehurst
Steve is a blogger, writer and campaigner in London. He is also a RVT regular.
Ingo Andersson
Ingo is the Producer of Queer Art & Cultural events at Wotever World. Since 2009 our Long running Queer Variety Show event Bar Wotever have had a home at RVT every Tuesday. Ingo also runs Wotever Sex (sexual education for queers via show), Queer Fayre (market space, day time event for crafts) and Female Masculinity Appreciation Society (drag kings, ftm's and butches get to be loved a little bit extra) at RVT on a regular basis. RVT is our spiritual Community Home, and we gather there sharing info, well being, networking and our art, for many it's where the journey begin. We are Queer, Trans, Poor and from different countries with a variety of languages between us. We are London! Wotever Create – Create Wotever!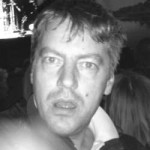 Simon Casson
Simon is the producer for Duckie, a post-queer showbiz outfit that create Good Nights Out. From their 20-year Saturday night residency at the Royal Vauxhall Tavern to winning Olivier awards at the Barbican, they are purveyors of progressive working class entertainment. Duckie combine their big shows with a triptych of small socially engaged arts clubs – The Posh Club (glam cabaret for older folk), D.H.S.S (LGBT youth theatre) and The Slaughterhouse Club (arts with homeless Londoners struggling with addiction). Simon runs the company from his kitchen in Stockwell where he lives with his gorgeous Chinese wife Wisey. See duckie.co.uk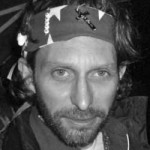 Dicky Eton
Dicky is a producer and runs Duckie with Simon. He sorts things out and has a big calculator. When he isn't with Duckie, he flits between Manchester and London and works with other outfits like Blast Theory and Carnesky Productions. Give him a spare 10 minutes and he will be off on his barge meandering along the River Lee.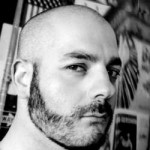 Alexis Kalli
Having grown up in the leafy suburbs of North London Alexis went to study at the Bartlett School of Architecture before working in Germany for a year. Later he completed his Masters in architecture at the Royal College of Art, his design thesis centred on the contradictory rehab/ punishment purposes of the UK prison system and the value of 'deviant' spaces in London which he continues working on today. After graduating Alexis was employed by a South London based property developer/architect where he gained extensive knowledge of the planning system and the practices of some less than scrupulous developers.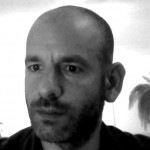 Eyal Lavi
Eyal has been going to the Tavern since 1996. As a local resident, he has witnessed enormous changes to the area and to London's cultural life. He is keen to ensure the RVT remains a focal point for alternative gay culture accessible to all. A former academic, he now works in digital media in the publishing sector.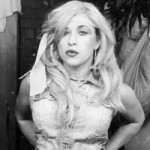 Lisa Lee
Lisa Lee is a performer and producer with alt-cabaret troupe The LipSinkers, who have been happily resident at The RVT for over three years. She also runs cabaret production company Rude Grrl, which hosts a number of regular performance platforms and events, including UnderConstruction (The RVT), hashtag (BGWMC), and Cabaret Playroom (The Albany). She is the Artistic Director of Mother's Ruin (a Manchester-based queer performance platform) and directs shows for Pocket Oxford Theatre Company and Carnesky's Finishing School.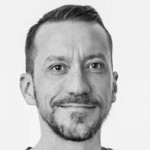 Baylen Leonard
Baylen is a radio broadcaster and DJ. He is co-creator of The Big Bingo Show which has been running every Monday night at the RVT for almost a decade and also at major festivals, Museums, and Arts Centres across the UK and Europe. In addition to Bingo, Baylen has produced countless club nights at the RVT including Speedwagon, Fire Island and Rooster. When not behind the decks at the RVT he can be found on the dance floor with a bourbon in hand.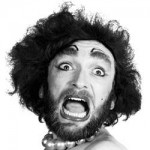 Timberlina
Timberlina hosts the very Big Bingo Show every Monday night at the RVT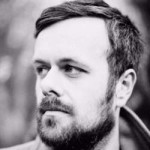 Matthew Whitfield
Matthew is an architectural historian with an interest the relationships between people, buildings and places. He writes regularly for The Modernist and Twentieth Century Architecture on everyday yet special places and has also appeared on BBC Four and Channel Four as a commentator on buildings history and conservation. He is an RVT regular.